Healthy habits are the best way to prevent disease, prolong and live a healthier, happier life. However, in the chaos of the daily life of a woman, there is a chance that healthy living might take a back seat to work, busy schedules, chores and much more. Here are a few simple steps to make life a longer, healthier one.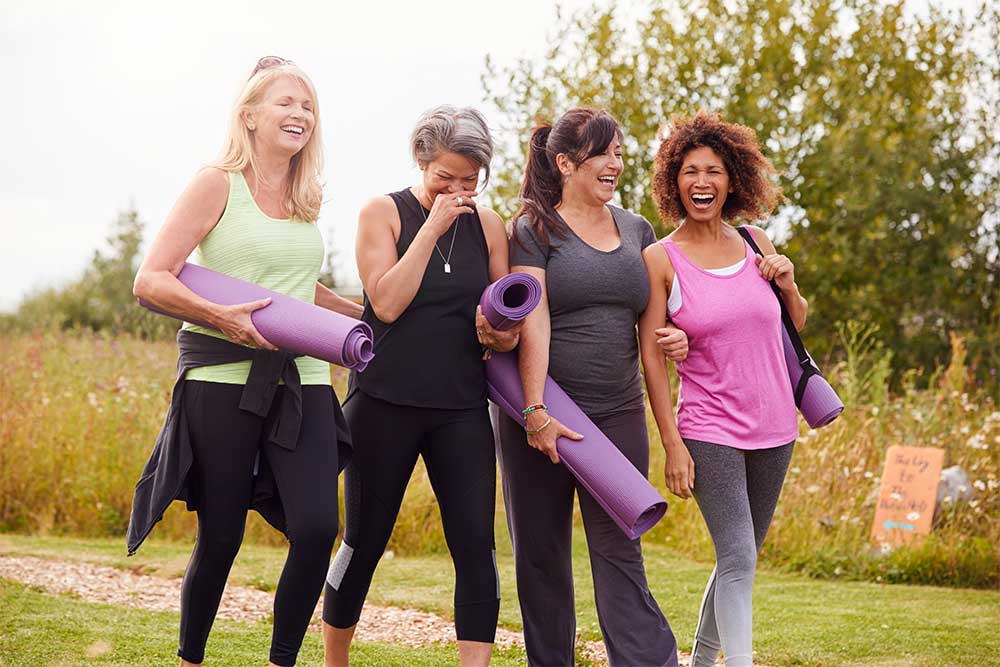 Get Moving
Heart disease is the most common cause of death among American women, with statistics showing that one in four women in the United States dies hence. Exercise is one of the most effective ways to prevent heart disease and helps keep the heart healthy and running smoothly. It is also beneficial for a person's mental and bone health. Try to do at least thirty minutes of exercise every four days, or at least any four days a week. Aerobic exercises, or cardio as it is often called, is best. This includes activities like:
Walking
Jogging
Dancing
Swimming
Mix up the routines and keep the exercise plans interesting by doing different activities. You can also invite a friend to join in for encouragement and accountability. However, cardio alone is not enough for optimal fitness and health. Combine cardio with some kind of strength training. Strength training helps build muscle mass, boosts the body's metabolic rate, and helps maintain stronger bones. This is particularly important in postmenopausal women.
Balanced Diet
A nutritious diet is the basis of a healthy lifestyle. Beyond maintenance and weight loss, having a balanced diet is quintessential to the overall health of a woman. Good food provides vitamins, minerals, and other essential nutrients that are essential for growth, development and well-being. A balanced diet begins with not having unhealthy foods. Processed and packaged foods are often full of salt, sugar, calories and unhealthy fats. Try not to have fake stuff, and opt for good healthy food, such as:
Fresh fruits and vegetables
Whole grains
Fibre-rich foods like leafy greens and beans
Fresh fish
Low-fat dairy
Lean cuts of meat and poultry
Healthy fats like nuts, seeds, and olive oil
To find fresh and organic food in the store, shop the perimeter of the store. The inside aisles are where most of the processed and boxed foods reside, so try to avoid that. Also, ensure that you make a list and stick to it. It is also important to not shop hungry because people are more likely to make unhealthy decisions and choose foods when your stomach is not rumbling.
Conclusion
A balanced diet is also the cornerstone of weight loss. Weight gain can increase the chances of certain conditions, such as cancer, diabetes, and heart disease. So it is imperative to have a balanced diet and maintain a healthy diet.